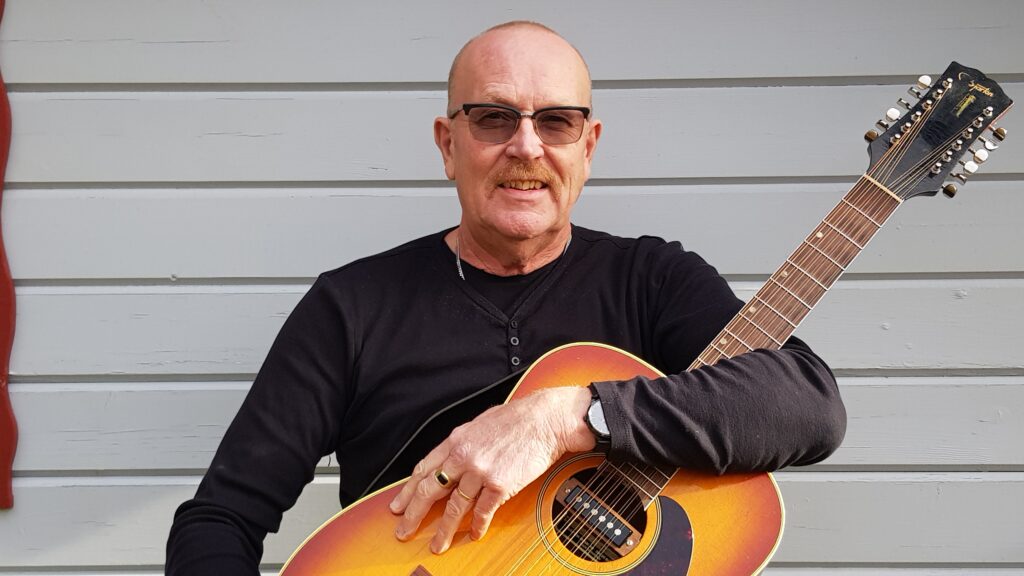 Börje Karlsson lives in the neighbourhood. He was musically fostered within the free church movement and has been a choir conductor. Börje is currently a member of Vivacekören, Kristinehamn. Now and then he performs during café evenings in his neighbourhood with a repertoir in Swedish consisting of popular sing-along friendly music.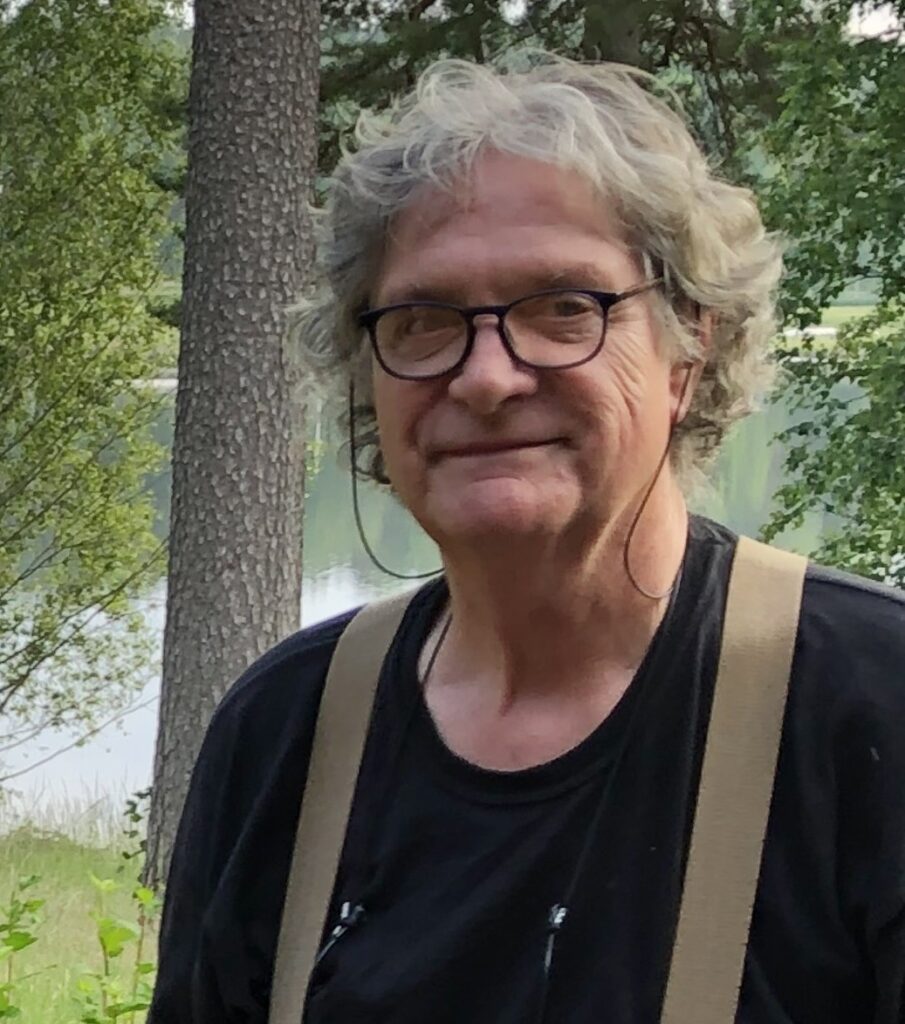 Sten-Olof Nilsson växte upp på Lundsberg, är konstnär och teaterman verksam i Göteborgsområdet. Sten-Olof är dessutom legendarisk frontman i popbanden Lucas och Sahara Spark-drivers after Tea som hade sin storhetstid under 1960-talet på Lundsbergs Skola.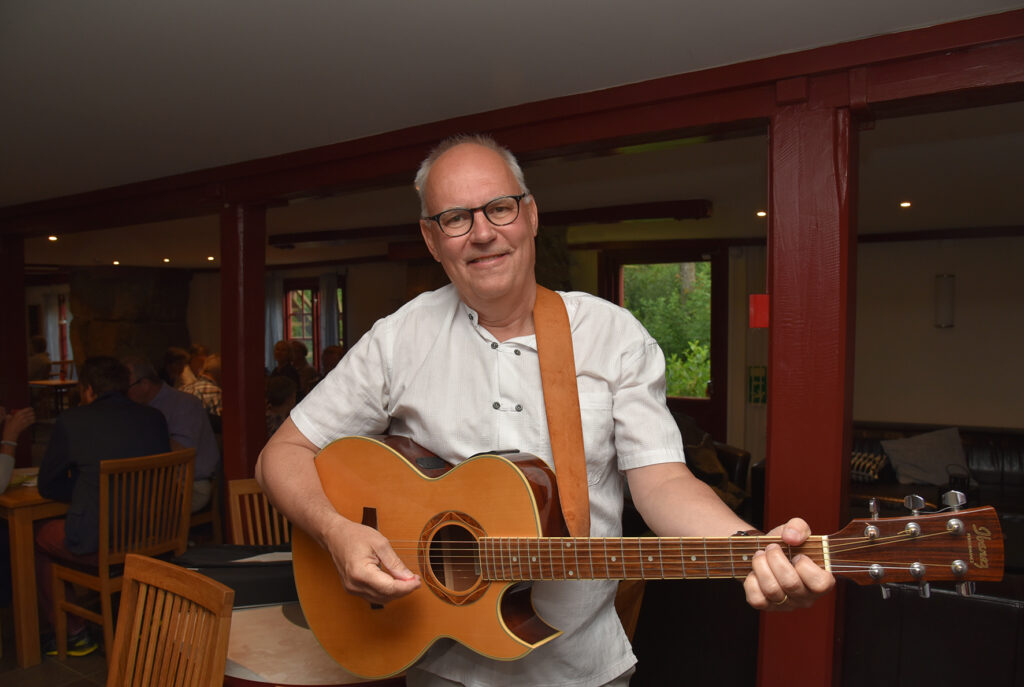 Mattias Adell began to play pop-songs on the guitar when he was ten years old and got hooked for good.
Musical and versatile are words that can be used to describe Mattias. He played in rock bands at Lundsberg, Uppsala and in Stockholm until the age of 35, and he has remained a true music enthusiast, troubadour, accompanist and choir singer.
Mattias participated in Sommarmusik på Lundsberg 2019 entertaining at Café Strömstaren and 2021 in the Closing concert together with Arvid Gustavsson.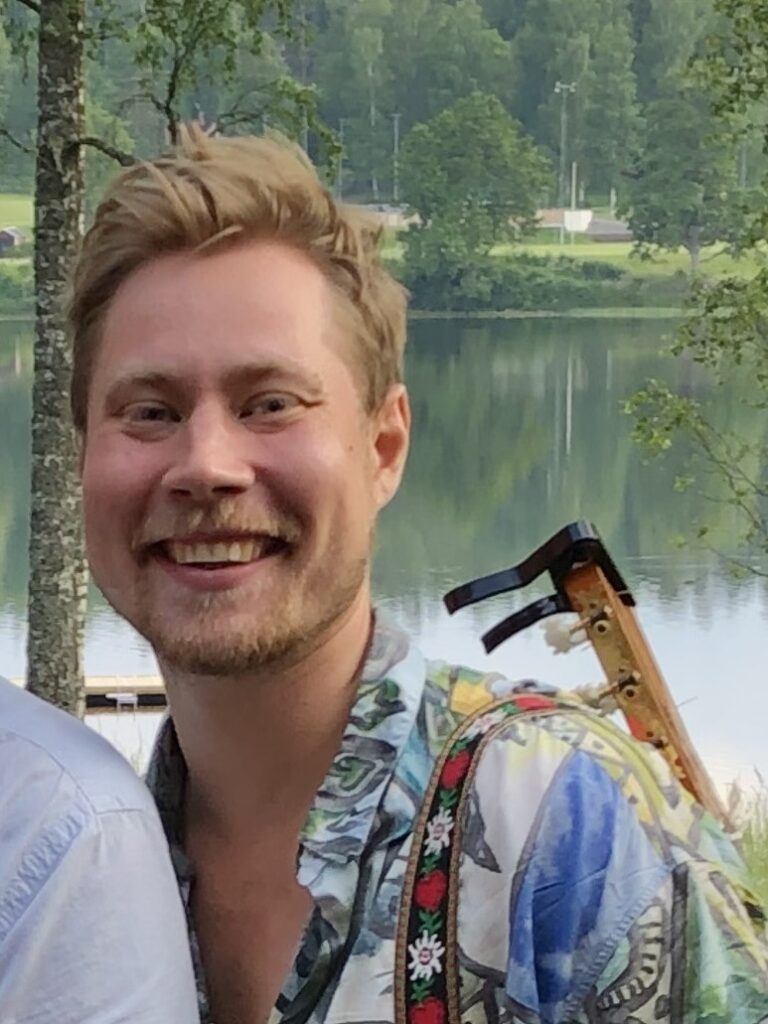 Filip Adell, born 1992, is a  musical artist, qualified at Ballettakademien (Ballet Academy), Göteborg. He has performed in productions like Halland Love Stories at Hallands Länsteater (Halland  Regional Theatre) and in Ronja Rövardotter at Astrid Lindgren's World, Vimmerby.